November 30, 2023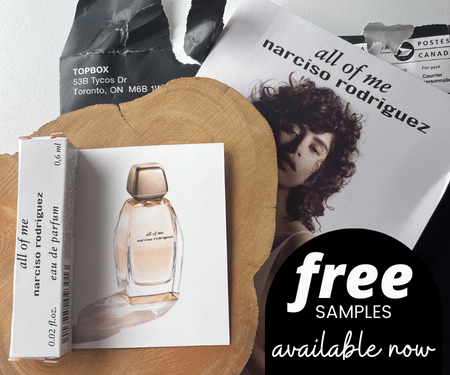 Free Sample of Narciso Rodriguez All of Me
Unlock Confidence with Free Sample of Narciso Rodriguez
Hey fragrance enthusiasts! Ever wanted to dive into the world of Narciso Rodriguez's All of Me Eau de Parfum without committing to a full bottle? Well, you're in luck! Right now, you can snag a Free Sample of Narciso Rodriguez to experience this daring and prismatic floral fragrance for yourself.
Here are 2 links for you to try – they both work for me, on November 30th, 2023. Topbox samples are notorious for going up and down, so make sure you give it a shot a few different time. As you can see in the image above, I was able to claim a sample.
But what if the link to claim your sample isn't cooperating? Fear not! We've got a fail-proof plan for you to follow:
Like/Follow the "Narciso Rodriguez" on Social Media: "Narciso Rodriguez" loves building connections, and social media is the place to be for that. Start by giving them a thumbs up or a follow on platforms like Facebook and Instagram.
Explore Narciso Rodriguez's Website: Head over to Shiseido's website, where you can delve into the array of products. Interact with the content, explore their offerings, and get familiar with everything they have in store.
Dive into Narciso Rodriguez's Social Media Content: Immerse yourself in the captivating world of Narciso Rodriguez's social media. Check out their posts, photos, videos – basically, soak up all the delightful content they share.
Refresh and Scroll Through Your Feed: Keep an eye out for sponsored posts resembling the image below. Once you spot it, follow the steps above to claim your enticing Free Sample of Narciso Rodriguez.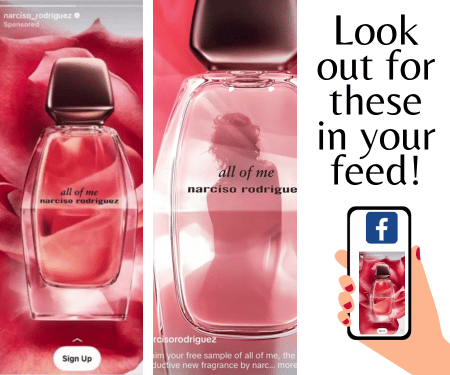 Want more free stuff?

Check out our Free Samples Page

Ready to embark on this fragrance journey?