November 23, 2023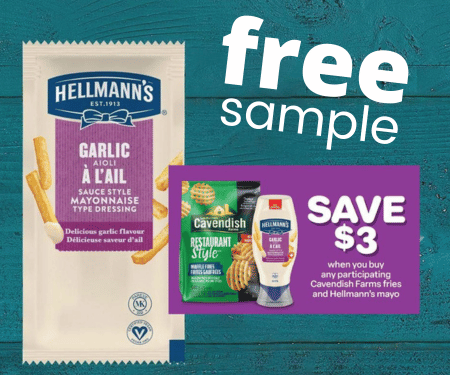 Free Sample of Hellmann's Garlic Aioli
Unlock a Burst of Flavor: How to Snag Your Free Hellmann's Garlic Aioli Sample
If you're anything like me, you relish the excitement of discovering new goodies that can tantalize your taste buds and make your wallet smile. Today, I'm thrilled to spill the beans (or should I say garlic cloves?) about a delightful opportunity I stumbled upon recently.
Imagine elevating your culinary creations with the irresistible creaminess of Hellmann's Garlic Aioli – a condiment that's not just a dip, but a burst of flavor to crown your sandwiches, burgers, and potato salads. The best part? You can snag a free sample and even score a nifty $3 coupon, all without a hassle.
Hellmann's Garlic Aioli, crafted with real garlic and boasting the authenticity of 100% certified vegan ingredients, is a game-changer for food lovers seeking that extra zing. But let's get down to brass tacks – how can you actually get your hands on this culinary gem?
First off, head over to the landing page I stumbled upon. You'll find all the juicy details waiting for you. Simply fill in the necessary info, follow the steps, and voilà! A delectable sample will be on its way to your doorstep.
What's more, you'll score a $3 coupon, and who doesn't love some savings? Whether you're a devoted garlic aficionado or simply curious to explore new flavors, this opportunity is one you won't want to pass up.
But hey, I'm not here to keep you glued to your screen. Head on over to the landing page and embark on your flavor-filled journey – no strings attached, no hidden agendas. Just pure excitement for culinary exploration.
Wishing you happy dipping, spreading, and culinary adventures ahead!
Want more free stuff?

Check out our Free Samples Page

Please note that this free sample promotion is not affiliated with us or our website. We just couldn't resist sharing this scrumptious opportunity with you, our fantastic readers.