February 8, 2023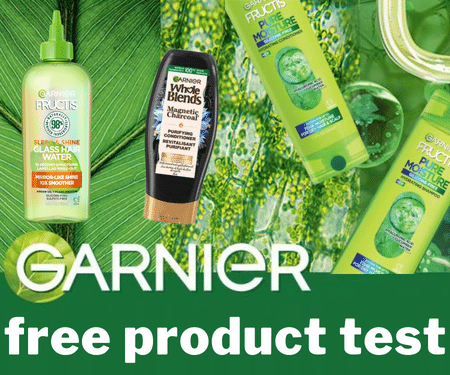 Garnier® is offering a new opportunity for product enthusiasts! Apply for a chance to try the latest products from Garnier® Whole Blends® and Garnier® Fructis® and share your honest opinions with the world. Don't miss this chance to be a part of the Garnier® product testing community.

Products include:
Garnier Fructis Pure Moisture Shampoo, and Conditioner
Fructis Pure Moisture 10-in-1 Treatment
Whole Blends Magnetic Charcoal Shampoo, and Conditioner
Garnier Fructis Glass Hair Water
Fructis® Sleek & Shine 10-in-1 Treatment
Click Here To Apply Now
For more offers, visit our
Free Samples Page.