November 1, 2023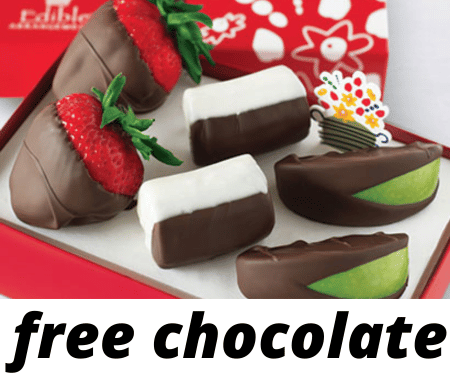 Get A Free Chocolate Dipped Fruit Box
Sweet Rewards Await: How to Score a Free Chocolate Dipped Fruit Box
Hello, fellow fruit enthusiasts! Today, I'm bursting with excitement to share a delightful discovery—a chance to get your hands on a free Chocolate Dipped Fruit box from Edible Arrangements. But, hold on, this isn't your typical promotional spiel. Let me guide you on how you can effortlessly savor this sweet treat.
Edible Arrangements is rolling out the red carpet for fruit lovers like you. The key to this delectable offer lies in their free rewards program. Ready to indulge? Here's how you can dive into a world of sweet perks:
Step 1: Embrace the Sweet Perks: Sign up for Edible Arrangements' free rewards program and let the sweetness begin. Imagine free birthday gifts, exclusive VIP benefits, and the cherry on top—a free Chocolate Dipped Fruit box with every third purchase. Are you in? Of course, you are!
Step 2: Birthday Bliss: Celebrate your special day in style. As a rewards member, you'll receive a free gift on your birthday.

Edible Arrangements knows how to turn your day into a sweet celebration.
In a nutshell, it's not about us or our website giving away goodies—it's about Edible Arrangements sharing the love. So, join the fruity fun and sign up for those sweet perks, and let this become a regular treat in your life.
Want more free stuff? Check out our Free Samples Page
Happy snacking! 🍍🍫