November 16, 2023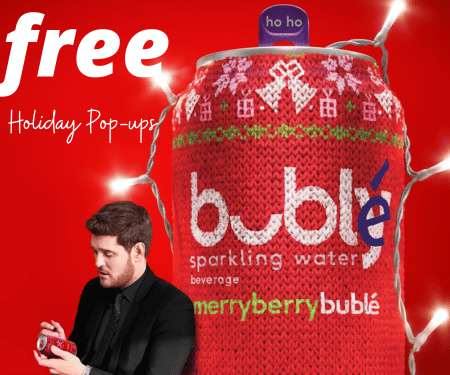 bubly's Merryberry Holiday Pop-up is Coming to Town
Dive into Festive Delight: bubly's Merryberry Holiday Pop-up!
Are you ready to jingle all the way to the bubbly side of the holidays? Here's your exclusive pass to bubly's Merryberry Holiday Pop-up, featuring the much-anticipated merryberrybublé flavor! Get ready to be part of the festive fun as bubly brings the iconic Bublé smile to cities across Canada. Being the enduring face of Bubly, Michael Bublé has made "it's Bublé!" his signature catchphrase in every Bubly commercial. It's no surprise that Bubly decided to reciprocate the love by presenting him with his very own Merry Berry Bublé flavor, just in time for the festive season.
Visit the Pop-up Page: 'tis the flavour of the season! ✨🎄 merryberrybublé is here for a limited time only! Head over to the page linked below and see if there will be a Merryberry Holiday Pop-up happening near you.
Locate the 'More Info' Section: Look for the details such as time and exact location—it's usually front and center.
What to Expect:
Limited-Edition Flavor: Dive into the exclusive merryberrybublé flavor, crafted in honor of the one and only Michael Bublé.
Iconic Bubly Smile: Immerse yourself in the joy of the iconic bubly smile, spreading festive cheer.
Merryberry Knitwear Collection: Explore the limited-time merryberry holiday knitwear collection and embrace the holiday vibes.
Want more free stuff? Check out our Free Samples Page
Remember, this isn't just an event; it's a bubbly celebration of the season. So, why wait? Get ready to unwrap the festive magic!