September 29, 2023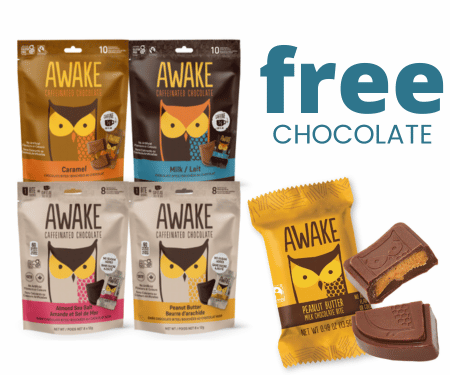 AWAKE Chocolate: Free Caffeinated Chocolate Bites
Awake Your Senses With AWAKE Chocolate: A Caffeinated Chocolate Bites Adventure Awaits
AWAKE Chocolate is giving away vouchers for a free bag of their Caffeinated Chocolate Bites (3.4oz/96g). Picture this: Dark Chocolate Almond Sea Salt, Dark Chocolate Peanut Butter, Milk Chocolate Caramel, or classic Milk Chocolate—all yours for the taking.
Getting your hands on this chocolatey goodness is as easy as a stroll through a garden. Visit the linked page, apply for your free voucher, and get ready for a jolt. Perfect for that 3 pm slump, these delectable bites pack the punch of caffeine without the artificial stuff.
Why I'm Excited (and You Should Be Too)
This isn't your typical sponsored ad; it's a genuine "pass it on" moment. I'm not the giver here, but the bearer of good news. Imagine indulging in some delightful AWAKE Chocolate Caffeinated Chocolate Bites while surrounded by your favorite plants, sipping on coffee, and maybe having a furry friend by your side.
Want more free stuff? Check out our Free Samples Page
Share this post with friends who'd appreciate a caffeine kick in their chocolatey delights. Here's to friends who appreciate a good deal, let's savor the joy of freebies together. AWAKE your senses, one chocolate bite at a time!