January 14, 2019 Expires On April 30, 2019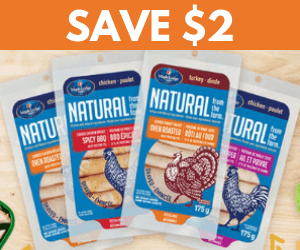 Claim your coupon today and save $2.00 on a Maple Lodge Farms Natural From the Farm Deli Meat. The coupon expires on April 30th, but coupons are only available while supplies last! To claim your coupon, simply click to download and print the coupon. Then bring it with you to a grocery store to redeem. Be sure to check for any terms/conditions.
If you like this offer, be sure to all the other great coupons on the site here!