What is a Match-Up?
November 1, 2016, BY Emma Craig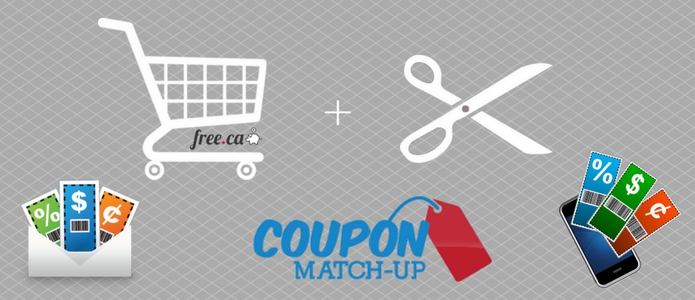 You may see posts in the Coupon section on Free.ca referred to as a match-up and wonder what a match-up actually is? A match-up is where you can
match an in-store sale
or promotion to a mail, printable or online
coupon
to get an
amazing deal
. Each week we post match-ups of brand name products on household and grocery items. This can be anything from a match-up on body wash to a match-up of canned beans. Stay tuned for these unique deals, because with them you can save a lot of money on grocery bill.
Match-Ups usually look like this: $2.98 sale, use a $1.50 printable coupon and pay only $1.48. Claim an additional $1 back on Checkout51 and pay only 48¢
A lot of our match-ups involve the use of Checkout51 to get the best deal possible, so make sure you
take a moment to sign up
and start saving.