Please Exercise Caution
May 16, 2016, BY Emma Craig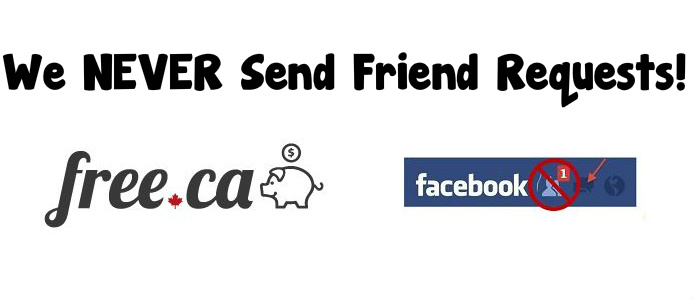 Hi Free.ca Fans!
It has come to our attention that several fans of Free.ca have been contacted on Facebook by individuals claiming to work for Free.ca. They attempt to get personal information, including asking the 'winners' to send money in order to redeem their 'prize'. THIS IS NOT US. We have numerous giveaway and have lots of winners, but we never ask for financial information and certainly never ask a fan to send money in order to get a prize.
If you're contacted on Facebook (usually via friend request or private message) by someone claiming to work for Free.ca and asking for personal details or a payment of any type to claim prizes, do not disclose this information. These people use our profile pictures, and in many ways look like us. They are in no way affiliated with our site. If you have been contacted in this way please report the person who added you as a friend to Facebook.
Click this text for details on reporting fake users to Facebook.
As always when you're online be careful, and if you're ever in doubt do not give out personal information. You can always send us a message directly on our Facebook page to confirm as well.
For the record, when we contact fans who have legitimately won a prize in our contests we email them at the address they used to enter. The only additional information we ask for is a mailing address so we can send the prize. No legitimate giveaway or contest should require payment in advance to claim a prize.
Please don't let this stop you from enjoying the hundreds of legitimate samples and contests on our site.
Thank you for taking the time to read this.
The Free.ca Team.