January 16, 2020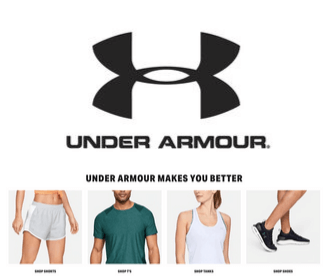 Shop the Under Armour Outlet section and save big.
Take up to 40% off outlet styles!
Want to make this sale even better? Shop Under Armour through Rakuten and get a 3.0% cashback bonus on your purchase. Simply type "Under Armour" in the search bar, click the logo, and start shopping.
Want more deals and discounts? Check out our Sales Page.