January 20, 2023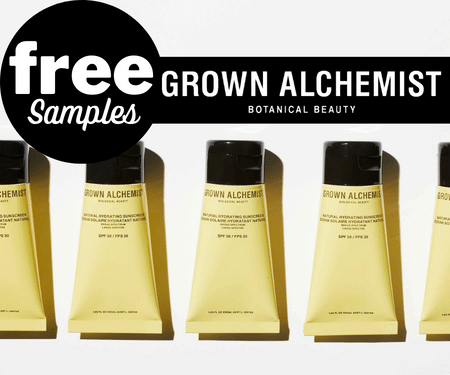 This Natural Hydrating Mineral Sunscreen from Grown Alchemist uses an innovative ultra-sheer natural Zinc Oxide to provide broad spectrum protection from damaging UVA/B rays and environmental aggressors. Right now you can claim a free sample but you will need to follow the steps below. This free sample is from TikTok, but don't be scared it worked for me so I'm sharing. After you do the things listed below make sure to pay attention as you scroll so that you can score the sample.
Go to the Grown Alchemist account on TikTok and view the video.
Visit the Grown Alchemist website.
Search for information about the new Grown Alchemist Natural Hydrating Sunscreen SPF 30 on Google.
Visit the Grown Alchemist Facebook page and Instagram account.
Then all I had to do is watch on my social media newsfeeds and I was able to claim a Free Sample!