November 16, 2023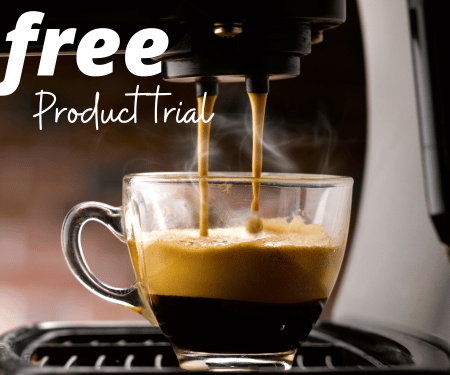 Free Espresso Machine – Product Testing
Sip and Share: A Free Espresso Machine Awaits You in Our Product Testing Adventure!
Are you a coffee enthusiast with a taste for adventure? We've got something brewing just for you – a chance to test and share your thoughts on a brand-new Espresso Machine, completely free of charge! This isn't your average product promotion; it's an opportunity to be a part of the coffee revolution. Our brand partner is on a quest for insights, and they want passionate home baristas like you to be a part of it.
How It Works:
Apply for the Adventure: Complete a short survey to throw your name into the hat for this exciting Espresso Machine testing opportunity.
Selected Participants: If you're chosen, you'll receive the Espresso Machine at your doorstep, ready to be a star in your home coffee setup.
The Experience: Dive into the world of espresso-making and enjoy the perks of being an early adopter. Explore its features, savor the rich aroma, and let the machine become your new coffee companion.
Share Your Journey: We want to hear it all! At the 1-month and 2-month marks, we'll send you a short survey to capture how your relationship with the Espresso Machine has evolved. Your insights will shape the future of coffee enjoyment.
Remember, this isn't a sales pitch. It's an invitation to be a part of something bigger. So, what are you waiting for? Apply now and embark on this caffeinated journey today!
Want more free stuff? Check out our Free Samples Page