Tim Hortons Coupons: How To Get Them
February 13, 2019, BY Brittany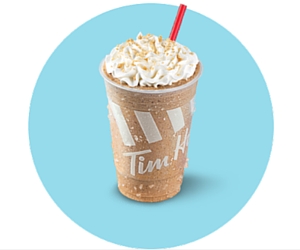 Looking for Tim Hortons coupons? There are no two ways around it, Canadians love Tim Hortons. From coast to coast, morning and night, Canadians love Tim Hortons coffee, Tim Bits, donuts, and more.

Since it's so popular, many people are often searching for Tim Hortons coupons they can use to save on their food and beverages.
Does Tim Hortons Offer Coupons?
Tim Hortons does not offer coupons in the traditional sense that most fast food restaurants offer coupons. So, while they won't release coupons you can use to save on their food at their restaurants, they do release other coupons and offers.

What Kind Of Coupons Do They Offer?
The coupons Tim Hortons does offer include:

Roll Up the Rim coupons
Grocery Store coupons
CIBC Tim Hortons Rewards Program freebies
There are several easy ways you can find and claim the offers to maximize your savings, and even get some freebies.

Roll Up The Rim Coupons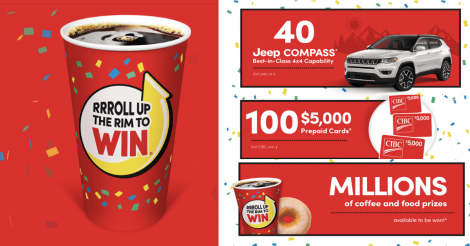 The most common Tim Hortons coupons would have to be Roll Up The Rim coupons and tabs. The easiest way to earn these coupons is by buying specially-marked beverages during Roll Up The Rim.

If you love this classic game, you're in luck because Roll Up The Rim 2019 is running from now until April 17th. 2019's prizes include:

40 x 2019 Jeep Compass
100 x $5000 CIBC Prepaid Card
1000 x GT Bicycles
50,000 x $50 CDN Tim Card
43,337,940 x Free Food & Drink prizes
What you may not know is that you can actually enter Roll Up The Rim without making a purchase.

Learn more and enter now for free!
Grocery Store Coupons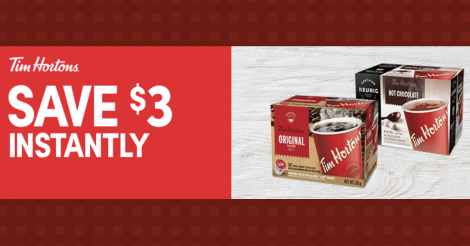 Another way you can get free Tim Hortons coupons is by getting grocery coupons for Tim Hortons at home products.

Tim Hortons at home products include:

Tim Hortons beverage pods
Tins of Tim Hortons beverages
Want a coupon now? Well, you're in luck: because there is currently a coupon for $3.00 off Tim Hortons K-Cups. The coupons are only valid at Walmart when you purchase 2 or more products. Learn more and get your coupon on the offer page.
CIBC Tim Hortons Rewards Freebies
Not everyone is aware of the Tim Hortons Rewards program because it is linked to a CIBC Visa card. The card is the Tim Hortons Double Double Visa card that helps Tim Hortons customers earn points, cash back, and more.

The card benefits include:

A $20 Tim Cash welcome bonus
1% Tim Cash on all purchases
Get free featured products every weekend
New product trials and free coffee and Timbits to celebrate your birthday
You can learn more this loyalty program here.
If you're interested in this program, don't want to get the credit card, check out the article we wrote on Starbucks Rewards. The Starbucks Rewards program also allows users to earn points for free stuff on their purchases and birthday freebies but does not require a credit card.
Want More Coupons?
Be sure to check out these other fast food coupons we've found:

Be sure to share these great offers with your friends and family!