November 12, 2023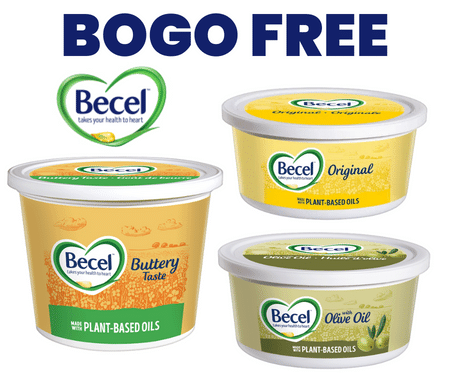 BOGO Free Coupon for Becel
If you are looking to save – use this BOGO Free Coupon for Becel. This high-value coupon, will allow you to save big on any Becel product ranging from 427g to 850g and with a maximum value of $8.99.
All you need to do is head to the linked page and print out the BOGO Free Coupon. Ensure you have a working printer and enough paper for a crisp printout. Remember, the coupon might have an expiration date, so try to print it promptly.
With the coupon in hand, head to your nearest store that carries Becel products. Most major grocery stores and supermarkets stock Becel items, so finding them shouldn't be a problem. The buy one get one free coupon allows you to choose any Becel product between 427g to 850g.When you're ready to pay, present the printed coupon at the checkout counter. The cashier will scan the coupon, and you'll instantly enjoy the benefits of the discount.
It's that simple! By following these steps, you can score a fantastic deal on Becel products. Remember, the coupon has a maximum value of $8.99, so make the most of your savings. Keep an eye out for more promotions in the future, and happy shopping!
Want extra savings? Check out Flipp. This is your one-stop marketplace for savings and deals. Search for products you have coupons for and combine them for extra savings!