Don't Forget to Wash Your Makeup Brushes
January 16, 2017, BY Emma Craig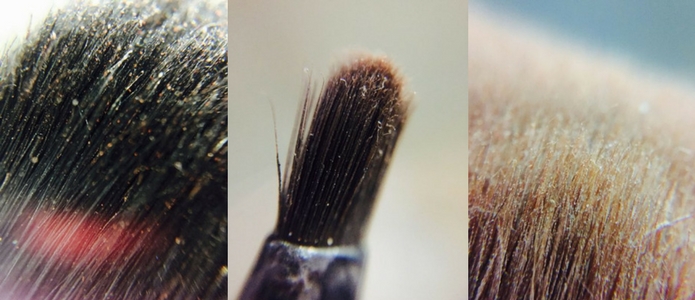 I know that some days the last think on your mind is washing your makeup brushes, but this is one habit you will want to get into! I hate to gross you out but there is bacteria lurking under the bristles of your makeup brushes that you rub on your face. Redit user
Onionyeoja
captured these close up images of dirty makeup brushes to remind us that even if we can't see it, it doesn't mean it's not there.
It is recommended that brushes be washed at least once per week to prevent alarming amounts of bacteria growth. Washing your brushes is as easy as running it under some warm water with baby shampoo or a mix of dish soap and a drop of olive oil.
Excuse me while I go wash my makeup brushes.