Unicorn Smoothie Recipe
November 1, 2018, BY Brittany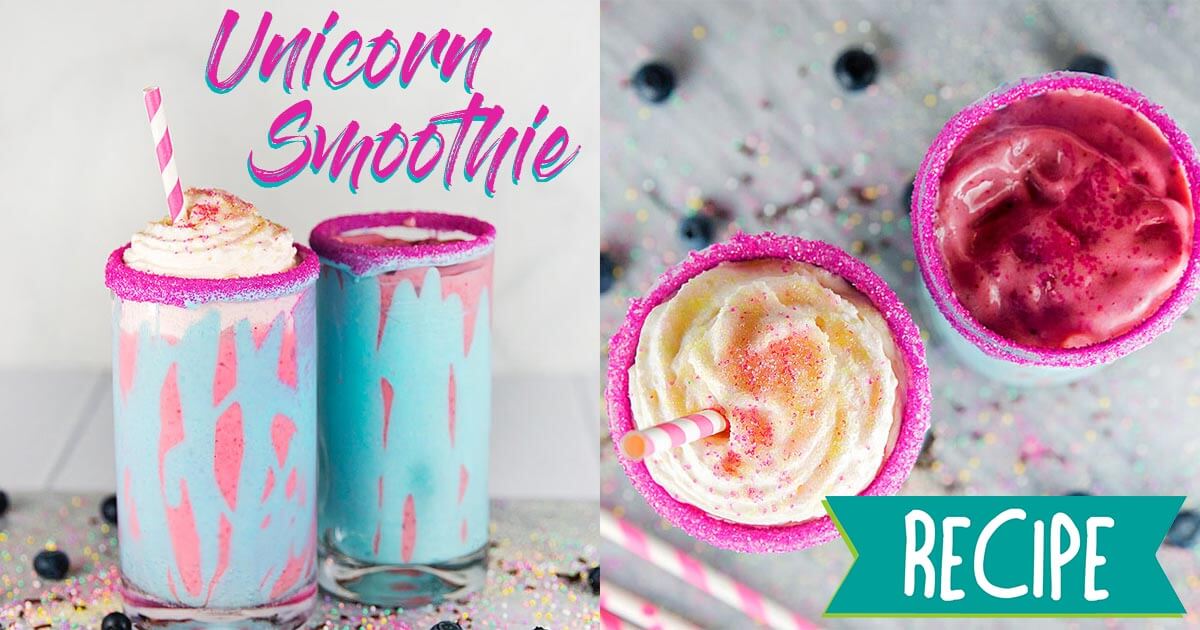 Do you remember those unicorn frappuccinos from Starbucks everyone went crazy for? Unfortunately, those were only available for a limited time! But you can try out this unicorn smoothie recipe for a healthy take on that sweet treat. It's pretty and delicious.
Ingredients:
1/2 Banana, frozen
1/4 Cup raspberries or strawberries, frozen
1/4 Cup Blueberries
1 Cup milk or non-dairy alternative
1/2 Cup strawberry yogurt
Toppings & Such (optional):
1 Cup blue chocolate (white chocolate chips melted together with two drops of blue food coloring)
Whipping cream
Sugar sprinkles
Directions:
Melt the white chocolate chips in a bowl in the microwave. Add two drops of food coloring and mix to incorporate.
Using a spoon, drizzle the melted chocolate inside cups. Put cups in freezer for a minute to harden chocolate.
Dip the rims of the cups in the melted chocolate and then dip into sugar sprinkles. Put cups in freezer for a minute to harden chocolate.
Blend all smoothie ingredients with a blender until smooth.
Pour the smoothie into the cups. Top with optional whipped cream and sprinkles.
Originally posted on
Freebies.com