May 22, 2019 Expires On June 30, 2019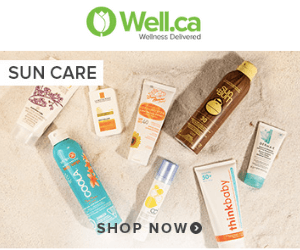 Well.ca is helping you gear up for warmer weather with this awesome sale. Right now, save up to 30% on select beauty, sun care, and more. Have you heard of Well.ca? It's an online retailer of health, wellness, beauty, household cleaning, and baby products.
Since this only an online retailer, you might as well shop Well.ca through Ebates.ca and earn 1% cashback on your purchase. Simply type Well.ca in the search bar, click the logo, and start shopping.
Want more savings and discounts? Check out our Sales Page.