January 13, 2020 Expires On January 31, 2020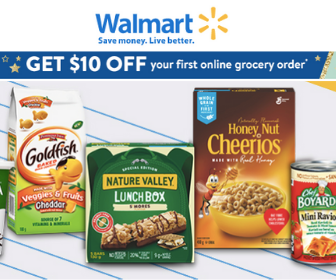 Do your first online grocery order at Walmart and take $10 off your purchase! Use promo code WALMART10 at the checkout. Since this an online offer, shop Walmart through Rakuten and get a 1% cashback bonus. This is an awesome offer, because you save $10 and get cashback! Type Walmart in the Rakuten search bar, click the logo and start shopping.
For more savings and discounts, check out our Sales Page.