December 3, 2019 Expires On December 31, 2019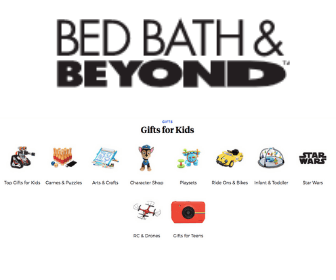 For a limited time, get up to 50% off toys at Bed Bath & Beyond. To make this sale even better, shop online through Rakuten and get a 4% cashback bonus on your purchase! Simply type Bed Bath & Beyond in the search bar, click the logo, and start shopping.
For more great deals and discounts, check out our Sales Page.