May 26, 2023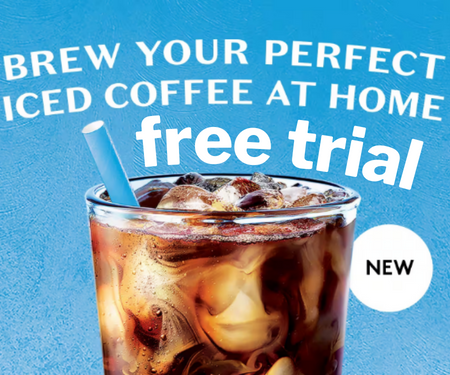 Van Houtte Brew Over Ice Coffee are offering a Free Trial! Get ready to embrace the season of iced coffee as the sun shines, trees flourish, and flowers bloom. Butterly have an exciting opportunity to introduce us to Van Houtte's® "Brew Over Ice" line of delicious, café-quality iced coffees. Additionally they can be enjoyed at any time.

Imagine a seamless transition from your cozy living room to your kitchen Keurig®. Simply pop in a pod and let the magic unfold as you brew these flavorful coffees right over ice, creating a refreshing experience in your favorite coffee mug!

The fortunate participants in this free trial will have the pleasure of choosing from the following delightful flavors:


Classic Black:
Indulge in an exceptionally rich and full-flavored iced coffee with vibrant taste and subtle notes of cocoa flavor. This blend takes your iced coffee experience beyond the ordinary.
Caramel Vanilla:
Treat yourself to a wonderfully balanced and refreshing iced coffee, blending creamy vanilla and buttery caramel flavors. It's the perfect companion for any time you desire a moment of pure enjoyment.
Dark Chocolate Coconut:
Elevate your daily coffee ritual with this slow-roasted, full-flavored blend of dark chocolate and coconut.
Each sip is an invitation to savor the moment and celebrate all-day delight.
Crafted with careful consideration, these Van Houtte Brew Over Ice Coffee blends are specifically designed to maintain their exceptional quality when combined with ice. Importantly, if you'd like to seize this incredible opportunity, Simply head to the
linked page
and get your name in today. Please note that this opportunity is open to residents of Canada until May 31, 2023.