March 22, 2023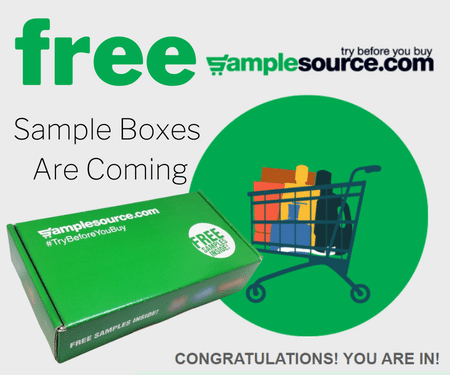 Free Sample Boxes It's my favourite time of year! SampleSource goodies are coming soon!

SampleSource are currently sending out the invitations to their sample boxes. I just got mine and I qualified for 9 free samples. The invites will continue for 48 hours or until the samples run out. Here's what they have to say:


If you get an invite email (not all members will each period), make sure to log in right away as these Free Sample Boxes will not last long. Even though they have have hundreds of thousands of samples, quantities are always limited and first ordered first served, so make sure to log in quickly and make your selections before they are sold out.
AND, if you don't get an invite this time, turn that frown upside down because they always have all kinds of other surprise offers throughout the year that you may be notified about! If you don't have an account,
then this is a sign
- you should sign up now.
SampleSource.com
is the ultimate chance to "Try Before You Buy" and make smart shopping decisions! Members pick samples they want to try, and they send them out for free! 
Click here to see the rest of the free samples currently available.