August 25, 2023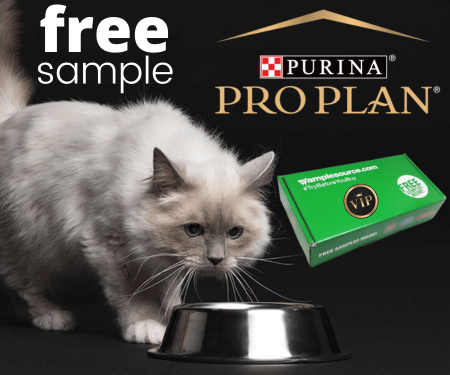 SampleSource VIP Offer: Purina Pro Plan Vital Systems
Are you a lucky recipient of the SampleSource VIP treatment? Hold onto your pet-loving hearts, because we've got an exclusive VIP opportunity just for you. This time, it's all about treating your furry friend to the goodness of Purina Pro Plan Vital Systems. Intrigued? You're in for a tail-wagging surprise!
Now, let's make one thing crystal clear right off the bat – this isn't about us, our website, or any promotional hoopla. This is all about unveiling how you could possibly pamper your pet with a nourishing treat at no cost. It's all thanks to an exciting SampleSource VIP chance. You might just be selected to receive a complimentary taste of Purina Pro Plan Vital Systems.
Picture this: A bowl filled with nutrition-packed goodness that your pet will love. But here's the burning question – how can you secure this tail-wagging offer? Your inbox holds the key. If you're one of the chosen ones, keep an eye out for that email notification. It's your golden ticket to give your pet a taste of Purina Pro Plan Vital Systems, without spending a dime.
Don't have a SampleSource account yet? No worries, this could be the perfect moment to join the pet-loving party. Whether you're a seasoned SampleSource VIP or a brand new member, simply follow the easy steps outlined in your email. Then, get ready to see your furry friend's eyes light up with joy as they dig into a delightful treat on the house.
A quick note of reality: Not every pet parent is selected as a SampleSource VIP. By logging into your account, you're showing your active interest. Even if the stars aren't aligned this time, you're still on the radar for future opportunities. Who knows, next time could be your moment to shine. Best of luck!
Want more free stuff? Check out our Free Samples Page