June 8, 2023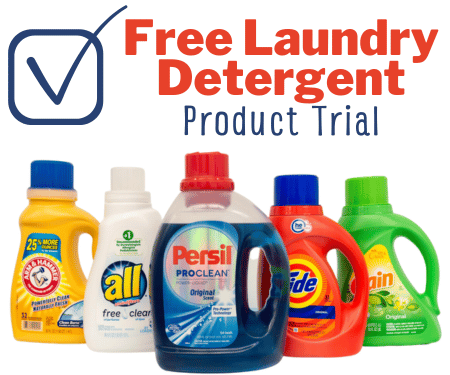 Free Product Trial: Laundry Detergent Available
Want to get your hands on free product trials? We have some thrilling news for you. Home Tester Club, one of Canada's most reputable platforms for free product tests, is offering you an exclusive chance to participate in their latest campaign. Registering is a breeze, and you can trust this trusted site to provide genuine opportunities. In fact, I've personally been chosen for two tests in the past year. Will you be the next lucky participant? The only way to find out is by entering today!
Wondering how to increase your chances of being selected? It's as simple as taking a few easy steps. Don't miss this exciting opportunity to test products for free. Right now, Home Tester Club is offering you a unique chance to try out a detergent without spending a penny.

While I can't disclose the specific products being tested, I can share that there were several questions related to laundry. Rest assured, all Home Tester Club asks for is your honest opinion.
To get started, follow the straightforward directions provided on the
linked page
. Take a look at the picture below to see the highlighted section that guides you through the process. It's designed to ensure that you don't miss out on this incredible opportunity to try new products without opening your wallet.
So, what are you waiting for? Don't hesitate any longer! Seize this chance to become part of the Home Tester Club community and receive free product trials. Sign up today and discover the amazing perks that await you. Who knows? You might just be the next fortunate participant chosen for an exciting product test. Remember, the only thing Home Tester Club expects from you is your honest feedback.
Want more free stuff? Check out our
Free Samples page
.