October 17, 2023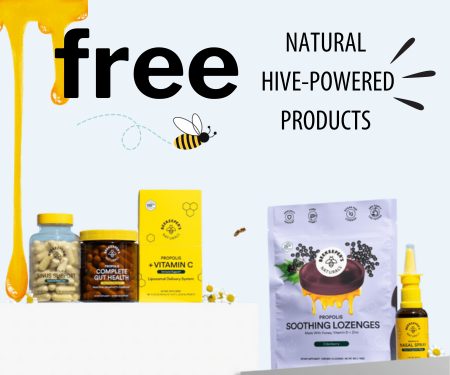 Free Sample: Natural Hive-Powered Products
How to Get Your Free Sample of Natural Hive-Powered Products by Beekeepers Naturals
Do you love all-natural wellness products? If so, prepare to be delighted! Picture yourself receiving a complimentary sample of hive-powered wonders from Beekeepers Naturals and having the opportunity to offer your valuable insights.  In this article, we'll guide you on how to claim your free Beekeepers Naturals products without spending a cent.
Unveiling the Magic of Hive-Powered Wellness
Beekeepers Naturals has harnessed their remarkable creations sourced from the beehive, a natural treasure trove of wellness. Their product range is crafted to be your daily companion in bolstering your immunity and overall well-being, both for you and your family.
How to Snag Your Complimentary Sample
The process is straightforward, and we're here to walk you through it. Begin your journey by visiting the Beekeepers Naturals website. Keep an eye on their homepage for announcements of promotions or giveaways—they frequently feature these exciting opportunities. Scroll to the bottom of the page, and you'll find the "apply now" button. Click on it and answer a brief questionnaire to determine if you're a suitable match for their product offerings.
Remember, this brand provides these samples to gather valuable feedback from users like you, which underscores the importance of your input.
Natural wellness is increasing its value and Beekeepers Naturals shines with its hive-powered offerings. Getting a free sample is your personal gateway to firsthand experience of these benefits. Waste no time; follow our guide, explore their product range, and savor the wellness buzz that Beekeepers Naturals can bring into your life. Keep in mind that supplies are limited, so go ahead and seize this fantastic opportunity!
Want more free stuff?

Check out our Free Samples Page