November 22, 2023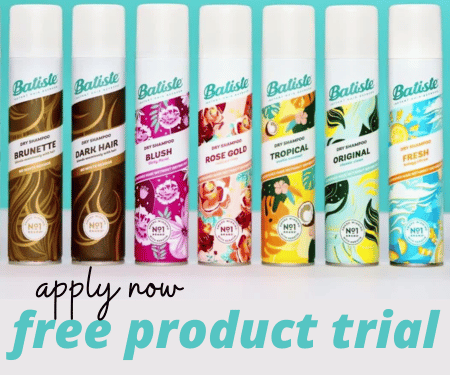 Free Product Trial: Batiste Dry Shampoo
Exploring the World of Dry Shampoo with a Chance for a Free Batiste Product Trial
Today, let's embark on a journey to understand how females in Canada incorporate dry shampoo into their hair care routines. And the best part? There's an opportunity for you to snag a place in a Free Batiste Product Trial. No sales pitch here—just an exploration of the world of dry shampoo.
Batiste is more than a brand; it's a reliable companion in the world of dry shampoo. As Canada's NO.1 choice, it delivers a quick and easy solution for refreshing or restyling hair in seconds. If you're curious about joining their hair care family, head to the linked page. They're on the lookout for new members, offering a space for tips, tricks, promotions, and potentially a Free Product Trial. Exciting, right?
Butterly are on a mission to gather insights into how females in Canada use dry shampoo. Your input is valuable, and we invite you to share your thoughts by filling out a short survey on the page linked below. This opportunity is exclusively for English-speaking residents of Canada.
Being part of the Batiste hair care family means more than just a chance for a Free Product Trial. It's a community where diversity in hair care routines is celebrated.

Members can expect a wealth of tips, tricks, and exclusive promotions. Who knows, you might even be part of a Free Product Trial—an experience worth waiting for!
Ready to be part of the exploration? Fill out the short survey and contribute to the understanding of how dry shampoo fits into the lives of Canadian women. Your insights could shape the future of hair care routines.
Want more free stuff? Check out our Free Samples Page