July 25, 2023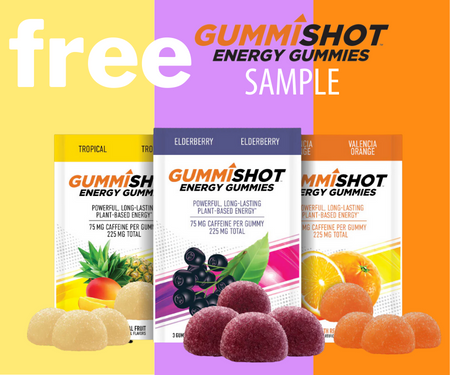 Free GummiShot Energy Gummies Sample
Want to try GummiShot energy gummies for free? Hey, I've got some exciting news for you! You know how we're always on the lookout for natural and effective energy boosters, right? Well, I recently stumbled upon this fantastic opportunity to try out GummiShot energy gummies for FREE, and I couldn't wait to share it with you!
GummiShot is on the hunt for people to test and review their energy gummies. These gummies are specially formulated to provide a quick and natural pick-me-up, with 75 mg of caffeine in each gummy, you're sure to get that extra kick to power through your day.
It's super simple to get this offer! Just answer a short survey. That's it! You've applied to receive a free sample of their energy gummies.
So, if you're tired of the same old energy drinks or supplements and want to explore a new and tasty way to stay energized, this is the perfect opportunity for you. Go ahead, and apply to try them for free, and let's cross our fingers for some sweet GummiShot energy gummies to come our way. I can't wait to hear what you think about them!
Want more free stuff? Check out our Free Samples Page