June 2, 2023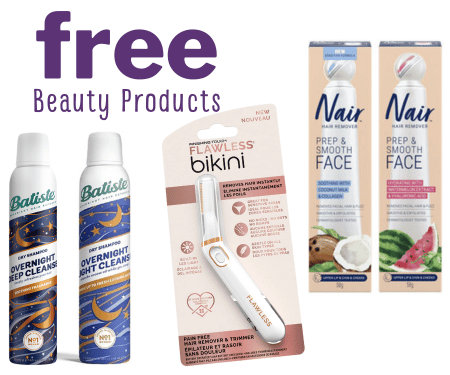 Do you want some free beauty products? I wanted to share some exciting news with you from Top Beauty Essentials by Church & Dwight! They're searching for a few lucky people to try out some amazing products. Here are the options:
Finishing Touch Flawless Bikini Trimmer
Batiste Overnight Deep Cleanse Dry Shampoo
Nair Prep & Smooth Face Hair Remover Cream Coconut Milk
Nair Prep & Smooth Face Hair Remover Cream Watermelon
If you're interested in trying these free beauty products, all you need to do is fill out a quick
application form
. It's super simple! Just provide some basic information, and you'll be in the running for this
opportunity
. Keep in mind, it's available only to residents of Canada.
Once you've submitted your application, they'll review it and select candidates in about 1-2 weeks. If you're chosen, they'll reach out to you via email. How exciting is that? I thought you might be interested in Free Beauty Products, so I wanted to share this fantastic opportunity with you.
Good luck!