November 16, 2023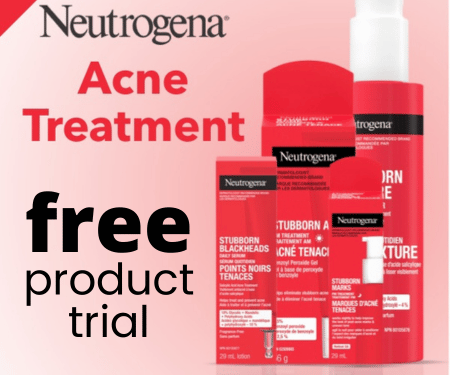 Apply to Try Neutrogena Acne Products
Unveiling the Secret to Free Neutrogena Acne Products: Your Guide to Shopper Army's Exclusive Opportunity
If you've ever dreamt of a skincare routine overhaul without breaking the bank, your moment has arrived. I stumbled upon a game-changing opportunity that allows you to get your hands on Neutrogena Acne Products for free. No catch, no hidden fees—just a straightforward chance to try and review these innovative skincare solutions. So, how can you be a part of this exclusive offer? Let me guide you through the steps.
Shopper Army, in collaboration with Neutrogena, is seeking individuals ready to put their latest acne-fighting products to the test. These include the Neutrogena Stubborn Texture Daily Cleanser, Neutrogena Stubborn Marks PM Treatment, Neutrogena Stubborn Blackheads Daily Serum, and Neutrogena Stubborn AM Acne Treatment.
How to Get Started:
Visit the Mission Page: Head over to the mission page on Shopper Army's website. The link is readily available for you to explore the opportunity.
Take the Quick Survey: See if you qualify for this exciting opportunity by completing a brief survey. This step ensures that the products match your skincare needs.
Purchase Your Chosen Product: Within three days, grab the Neutrogena product of your choice from any retailer, whether in-store or online. This step is crucial for experiencing the transformative effects of the skincare items.
Put the Product to the Test: Incorporate the Neutrogena product into your skincare routine and observe the remarkable changes. Take note of any improvements or transformations.
Write and Submit an Honest Review: Within 14 days of purchase, share your genuine thoughts and experiences in English. Your review will contribute to the collective insights on these acne-fighting solutions.
Enjoy a Full Rebate: As a reward for your participation, relish a full rebate credited to your Shopper Army account. This covers the product's cost before taxes and after any applied coupons or discounts.
Keep in mind that this mission limits one rebate per person, ensuring that as many individuals as possible can benefit from this extraordinary offer.
The opportunity to try Neutrogena Acne Products for free is at your fingertips. Seize this chance by following the straightforward steps outlined by Shopper Army. Embrace the transformation, share your honest thoughts, and revel in the full rebate—your skincare journey is just a click away.
Want more free stuff? Check out our Free Samples Page