February 1, 2019 Expires On February 28, 2019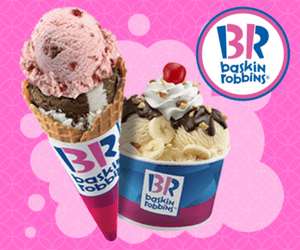 Who says ice cream is only a summer treat? Baskin-Robbins has released 2 new coupons for the month of February! All you need to do is print them and bring them with you to redeem. These coupons would be great for a Valetine's Day date or dessert!
Click here to get a coupon for BOGO 50% off ice cream scoops!
Use this coupon and get $3 off any ice cream cake worth $25 or more.
If you like this offer, check out all the other great fast food deals we've found!
Enjoy your coupons!