September 25, 2019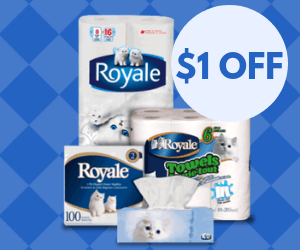 There is a new Royale coupon you can use to save $1 on any Royale original product.
It is a free printable coupon you must print out and redeem in-store.
The coupon is only available while supplies last. Be sure to check for any specific terms and conditions and a coupon expiry date.
Do you love Royale products? Get your own Royale bathroom tissue now!
Want even more coupons? Check out our Coupons Page.