April 24, 2023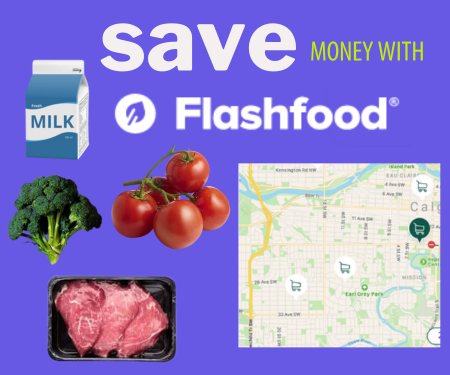 Save on fresh food and products that are close to their best-before date at grocery stores with Flashfood. Flashfood is a mobile app that is revolutionizing the way people shop for groceries while also tackling the issue of food waste. The app allows customers to buy surplus groceries from local stores at a discounted price, saving them money while also helping to reduce food waste. Here's how to use it:
Download the app from the App Store or Google Play Store.
Create an account and select your location.
Browse available deals on surplus groceries.
Add items to your cart and purchase them through the app.
Pick up your order at the designated store location.
Enjoy your discounted groceries and feel good about reducing food waste.
By purchasing surplus food through Flashfood, customers can save up to 50% off their grocery bills while also making a positive impact on the environment. Save money on your grocery bill while also doing your part to reduce food waste. It's a win-win for you and the environment.