December 4, 2019 Expires On December 29, 2019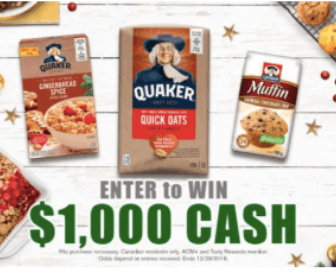 What an awesome contest! Enter the Tasty Rewards holiday contest for your chance to win $1,000. You must be a Tasty Rewards member to enter, but you can become a member for free on the contest page. Once you become a member, you'll get access to exclusive coupons, promotions, and contests.
To enter the contest, simply fill in your information and for your chance to win.I
Want more contests? Check out all the giveaways on our contests page!