October 18, 2022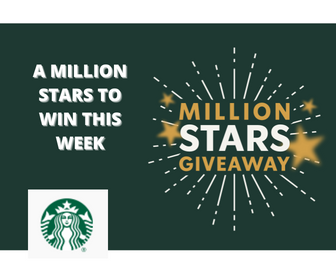 Enjoy the perks of being a Starbucks Rewards Member ! Enter for your chance to win 1 of 10 Prizes of 5000 Aeroplan Points or 1 of 1000 Prizes of 1000 Starbucks Stars. There are 2 ways to enter:
Make a purchase using a Starbucks Card or linked payment method or by scanning your Starbucks app
Visit the promotion website and complete the entry form
Star Days ends October 23, 2022.
For more offers, visit our Coupons Page!