July 31, 2023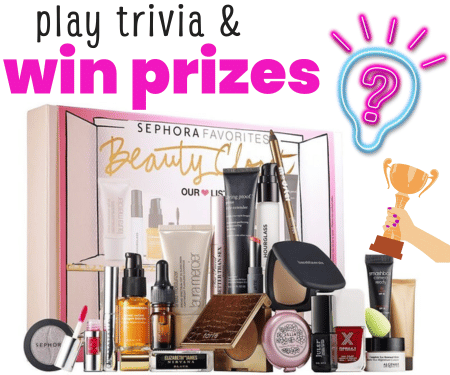 If you like to play trivia, why not win prizes at the same time? As a fellow trivia enthusiast, I know how much we love a good challenge, right? Well, get ready for an awesome twist! Now, your knowledge and skills can win you some incredible prizes. How cool is that?
It's simple. Head over to the trivia page, linked below, and you can start playing right away. The best part is that every time you play, you get an entry for a chance to win amazing prizes. It's like a fun workout for your mind, filled with fascinating facts and brain-teasing questions.
But wait, there's more! Trivia games aren't just entertaining; they're also incredibly beneficial. It's like giving your brain a little boost!

If you play trivia it can help with memory retention, improve critical thinking skills, and enhance problem-solving abilities. Plus, it's a fantastic way to learn about different subjects while having a blast.
And guess what? You can invite your friends to join in on the fun too. The more, the merrier, right? The more people who play trivia, the bigger the prizes will get. So, what are you waiting for? Grab your thinking cap and dive into the Trivia challenge. It's time to put your knowledge to the test and have a shot at winning some fantastic prizes. Don't miss out on this thrilling opportunity – head to the linked page now and let the Trivia games begin!
Good luck, and may your wit and wisdom lead you to victory!
P.S. Feel free to share the Trivia challenge with our other friends too. Let's spread the word and make this Trivia extravaganza even more exciting!