Welcome to the Crafts and DIY Email List
December 7, 2015, BY Sandra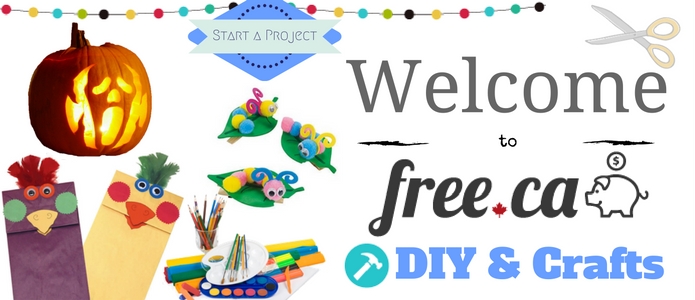 Welcome to the Free.ca Crafts and DIY email list! We are here to spark your imagination and get your creativity flowing- all while saving money! Whether it's rainy day activities for the kids, or big DIY projects for your home, we are here to give you some ideas to help keep that bank account in the black.
Here Is a Sample of What You Can Expect: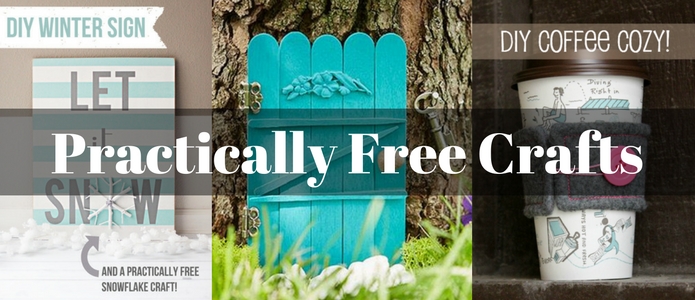 We are all about cost-savings at Free.ca. If crafting is a love of yours, you know that the supplies can definitely hit the bank account some times. We have put together a list of craft ideas that are practically free to make!
Craft Without The Cost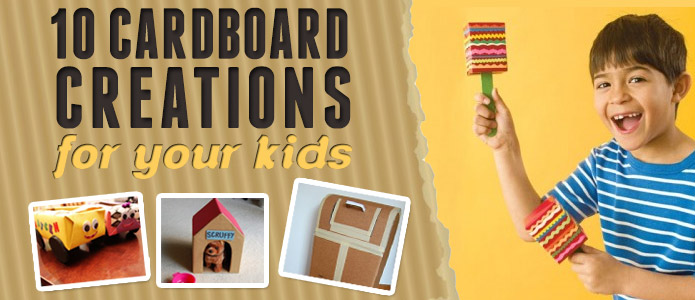 Crafting with the kids can be a lot of fun. Check out our collection of cardboard creations you can make with your little ones. From tissue boxes to cardboard boxes, see how you can turn these every day items into something that will spark your little one's imagination.
Craft with the Kids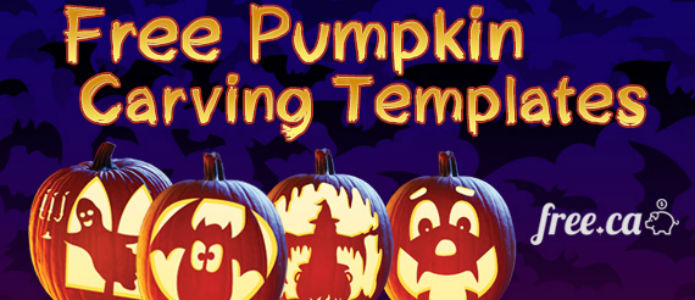 We have you covered for the holidays as well! Check out these free pumpkin carving templates that will make everyone on the block think you're an artist.
Free Templates
Craft Coupon Savings: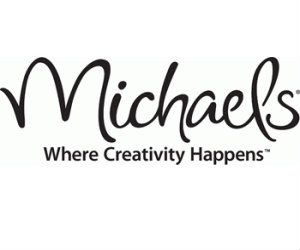 If you craft often, you know that you always need to add something to your supplies. Michael's is always my first stop to shop because of their awesome coupons! You can save between 40-60% off every day items including, paint, stickers, cookie cutters, cardstock and more.
Save at Michael's
Free Workshops: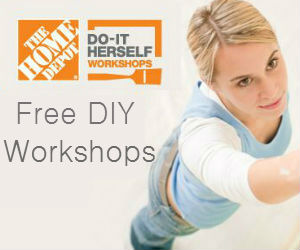 Why hire a contractor when you can do the work for yourself? Home Depot has free DIY workshops that will help any homeowner take care of tasks around the home. From installing ceramic backsplash to garden landscaping, they will give you what you need to complete the task with ease.
DIY Workshops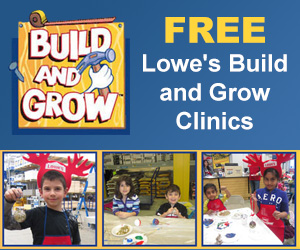 Teach your little one how to tackle project with free workshops from Lowe's. Every Saturday kids grade 2-5 will be able to build everything from birdhouses to toys.
Lowe's Build and Grow Clinics
Craft and DIY Videos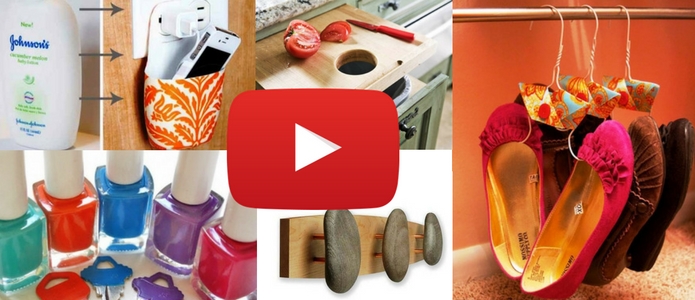 Some times it's easier to see someone complete a project right before your eyes. Check out these 25 Must Do DIY projects that will really get you thinking about improving your home.
Watch the Video