January 18, 2023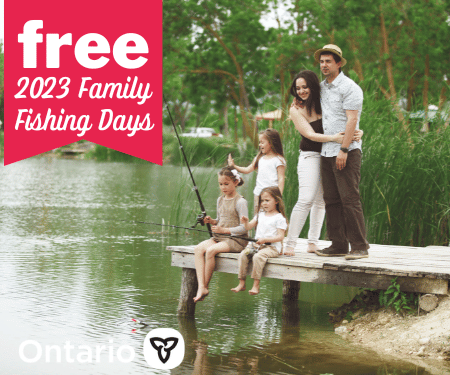 Residents of Ontario and Canada have four opportunities annually to fish without a licence.

These include Family Fishing Weekend (February 18-20, 2023), Mother's Day Weekend (May 13-14, 2023), Father's Day Weekend (June 17-18, 2023) and Ontario Family Fishing Week (July 1-9, 2023).

Government identification is required and anglers must abide by catch and possession limits for conservation fishing licences. Learn more about these fishing opportunities by visiting the linked website.