September 14, 2016 Expires On October 31, 2016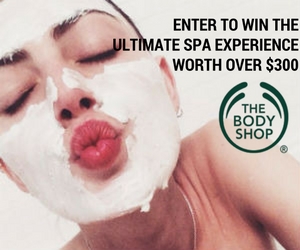 Have you claimed your Body Shop Expert Facial Mask samples yet? If you haven't get yours here. Use your free samples for a chance to win all 5 Expert Facial Masks, 2 Expert Facial Brushes, 1 Egyptian Milk & Honey Bath, 1 African Ximenia Scrub, 1 Himalayan Charcoal Body Mask, 1 French Lavender Massage Oil and 1 Japanese Camellia Cream! Now that sounds like an exceptionally pampering prize.

This Contest Excludes Residents of Quebec.