November 27, 2016 Expires On January 31, 2017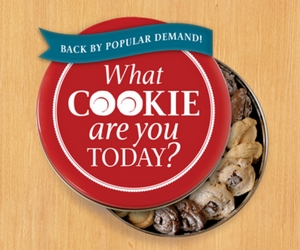 Who wouldn't want to win free cookies? Enter with Mary MacLeod's Shortbread for your chance to win free cookies for a year. Are you a Butterscotch Bar, Cranberry Almond or Espresso Chocolate cookie? Take the short quiz today and have your chance to take home the grand prize.

This Contest Excludes Residents of Quebec.