Get Paid to Visit the U.S. Virgin Islands This Year
January 4, 2017, BY Sandra Expires On December 31, 2017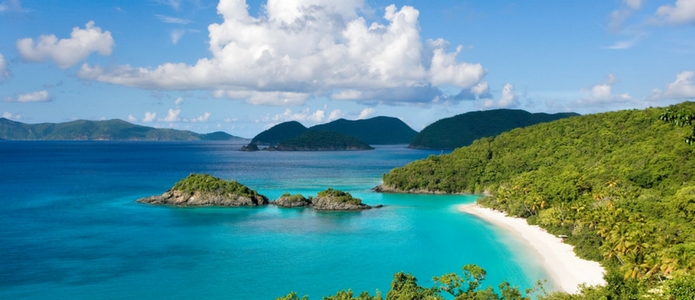 2017 could mean sun, sand and the tropical breeze of the Caribbean for you! The tropical vista of the U.S. Virgin Islands is celebrating its Centennial as a U.S. Territory and offering visitors a great deal to come and explore the islands.
The U.S. Virgin Islands Department of Tourism is offering anyone who visits a $300 USD credit (about $399 CDN) to spend during their stay. The credit can be used towards accomodation at participating hotels (minimum 3 nights), historical/cultural tours and activities on any of the 3 islands.
To qualify for this deal, you must book your trip by October 1, 2017 and travel by December 31, 2017.
Visit the Department of Tourism website
for more information on this offer and exclusive travel packages.
From St. Croix, to St. John and St. Thomas, you will be able to enjoy everything the U.S. Virgin Islands have to offer including pristine ocean water, museums, idyllic beaches and more.